"The Muslim community have taken it upon themselves to rid the streets of evil. This is just how the Taliban started in Afghanistan. For all intents and purposes, you are witnessing the emergence of the Taliban in Walthamstow." — Website, Islam4UK
With East London hosting the world during the Olympics, a group of Islamists associated with Anjem Choudary and his group, Islam4UK, have taken the law into their own hands.
Over recent weeks the group has launched a vigilante campaign in Waltham Forest, close to the main Olympics venues, to target "Pimps and Prostitutes," part of a wider campaign by Choudary's associates to launch their own vigilante campaigns, based on a narrow interpretation of Shariah law. Last year, the group put up stickers around parts of East London declaring it a 'Shariah Zone.' It warned women to observe strict dress codes, and local residents against drinking alcohol. Homosexuals were also threatened.
"Pimps and Prostitutes" is a new campaign. Of course, few would argue with a genuine civic movement to clear the streets of prostitutes, but Choudary's men are not motivated by public spirit. They want instead to assert Islamist principles and practice over parts of public life in London, in the hope of carving out enclaves for themselves. "As Muslims in your local area it is our duty to invite you to embrace Islam" the group states, "but we also want to share with you some of the great projects we're involved in that can make a real change to the area."
http://www.gatestoneinstitute.org/3237/islam-olympics
and see http://www.youtube.com/watch?feature=player_embedded&v=rdcx7rDsqKk
This is the first of 4 podcasts featuring the voices of women who work in the Erotic/Sex industry.
Fate of Soho
Tim Hemming – owner of Simply Pleasure in Soho and 34 other licensed sex shops – plans to mount a challenge to Westminster Council's charge of £35,000 to license shops as the fee is supposed to cover expenses but not to contribute to council funds in general.
http://www.melonfarmers.co.uk/ssshop.htm#Simply_Asking_10674
And the musical performance kick-ass group, The Correspondents, is singing loud and clear "what's happened to Soho — where can all the reprobates go?"
Saturday 21st November 12 noon to 2pm
Hyde Park, London
Protest organised by the One Law fo All Group (http://onelawforall.org.uk) which is run by the Iranian dissident Maryam Namazie
Sexual Freedom Coalition banner available for supporters to carry. Please get in touch.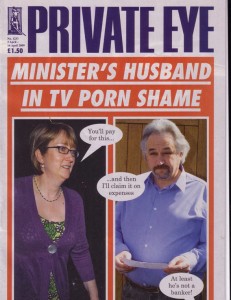 Jacqui Smith, Home Secretary responsible for banning extreme pornography and now trying to ban the buying of sex, plus more clamp-downs on brothels and kerb crawling, using dodgy stats and lies fed to her by the fundamentalist feminists, has now been exposed as someone who actually enjoys porn herself.
We are running a competition for the best guess at the titles of the two films her husband ordered with tax payer's money. You have our permission to be as brutal as you like. The winner will receive three free tickets to the next Night of the Senses, Easter 2010.
The ten best will be displayed on this site, where you can be anonymous or not.
Send your two titles to mail@sfc.org.uk.
Email response from Jane Scoular, Reader In Law, to the Home Office on plans to introduce legislation restricting prostitution in Scotland.
There are still relatively very few submissions objecting to this awful Bill, which aims to ban the buying of sexual services, close down brothels, and bust sex workers. These are some guidelines on making your response.
The Policing and Crime Bill aims to criminalise paying for sexual services of a sex worker who is trafficked and/or controlled. It includes paying for such services abroad as well as in Britain. It also aims to further criminalise kerb crawling and street prostitution, restrict lap dancing and other sex encounter venues, and make it easier for the police to close down brothels.